Organized by Canada Mosaic Christian Alliance 
Sponsored by  Young Nak Korean Presbyterian Church of Toronto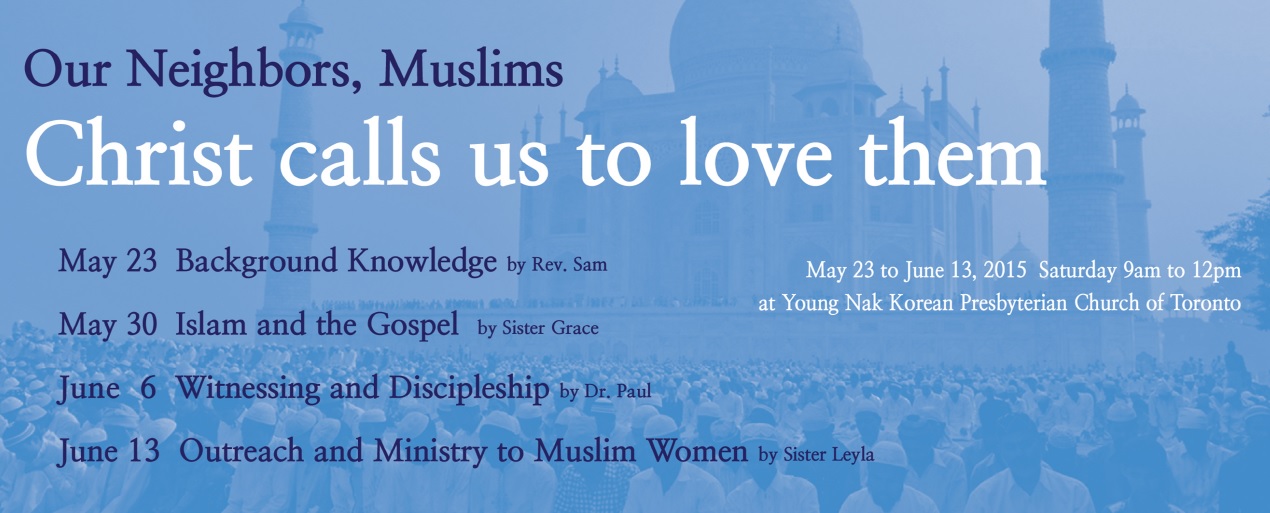 To convey God's endless love, the core value of the gospel of Christianity, to multi ethnic groups in Canada, there is a need to know first of all the true nature of Muslims. For this purpose, CMCA invited the people who converted to Christianity from Islam and had opportunities to share their stories in a Muslim seminar.
Muslim seminar was held for four weeks, every Saturday 9 a.m.-12 p.m. from May 23 to June 13 at Youngnak Korean Presbyterian Church of Toronto. Catch phrase of this seminar is "Our Neighbors, Muslims; Christ calls us to love them"
The subject and content lectures at the seminar are as follows:
May 23, Background knowledge – by Reverend Sam Nasser;
It was time to learn the basic knowledge about the Islamic faith and cultural background, Muslim practices and the history of Islam .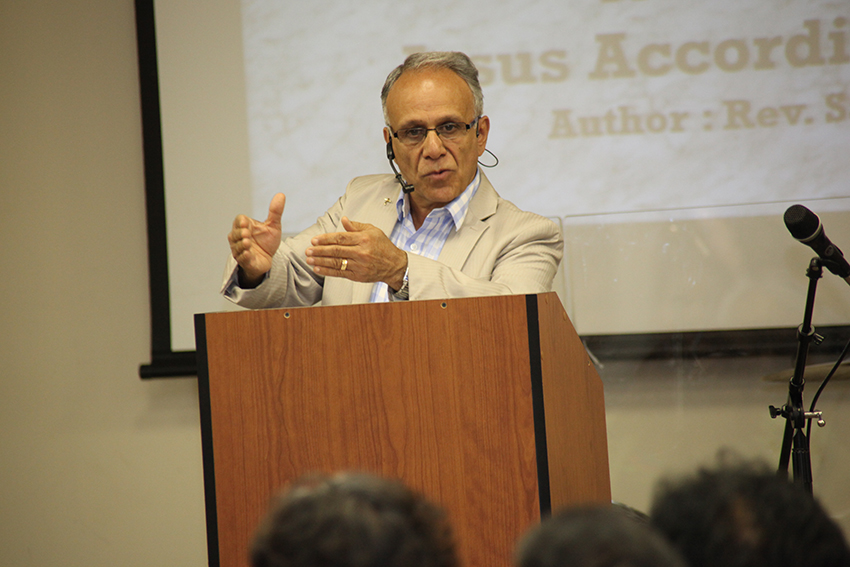 May 30, Islam and the Gospel – by sister Grace;
In this class, she testified about her story how she converted to Christianity from Islam although she grew up in a strict Muslim family based on Quran (Islamic sacred book) and Hadith (the collected sayings of the prophet Muhammad).
June 6, Witnessing and Discipleship –  by Doctor Paul;
He explained some tips about what we need to know to do evangelism to Muslim people, how to answer Muslim objections to the Bible and Christian belief, what to do when Muslims respond to the Gospel. The focus was set on the way of the cross that we have to walk as disciples of Jesus.
June 13, Outreach and Ministry to Muslim women – by sister Leyla;
On the one hand, understanding the cultural background of the Muslim women subjected to repression and many tough situations, on the other hand, she emphasized that we need to pray for Muslim women in order to witness and preach the gospel to them when we have an opportunity for local outreach.