I will be found by You. If you…..
On the long journey the Truth shined on him. 
Then he encountered the Life the right way, and now stands firmly on the rock, walking in the light .
Here is an extremely beautiful and dramatic story that will move you deeply.
This story is about a passionate pilgrim who was eager to meet God, and now is with Him.
This story is about an amazing God, His gracious Love, His great Plan, and His mighty Hands.
Most of all, this is a personal testimony about God's covenant through his faithful servant Jeremiah; 
"You will seek me and find me when you seek me with all your heart. I will be found by you."(Jeremiah 29:14)
---
 
My Testimony
I was born in a Muslim-Communist family in 1979. I was raised as a nominal Muslim until the age of 13, but after the collapsing of the communist regime my family was forced to devote themselves to Islam, so we became strict and committed Muslims.
I spent more than 20 years of my life in the civil war, and the reason for that was Islam. I remember when I was a nominal Muslim, I was called and considered a pagan by the extremists who wanted to take my life and harm me for the sake of Islam. When I became a strict Muslim, again I was called and considered a pagan by other Islamic groups who also wanted to kill and harm me for the sake of Islam.
So when I became 18 or 19, this thought came to my mind that something is wrong, something is missing; what is the reason for all these killings and destructions, why god (allah) wants us to kill people for his sake, who is a true Muslim (because it was all Muslims killing and fighting with each other)? I knew that I was a sinner without any hope, there was no chance of being loved or forgiveness for me in this world; I had to wait until the day of judgement, to receive punishment and go to hell. That did not make any sense to me.

SoI decided to study about Islam. I started studying Islam for 2-3 years. During my studies I found out that the reason for all those killings and destructions was Islam and Quran, I also learned about many mistakes and contradiction in the Quran and Islamic faith, I came to know about some unbelievable truths and facts about my Islamic faith that were not acceptable for me. I found the truth that God was not thirsty for our blood, He was a loving God, so I came to the conclusion that God is loving and there should be a way out (salvation) for human beings, I realized that the angry and harsh character of Islam which was presented by Quran was not the real face of God.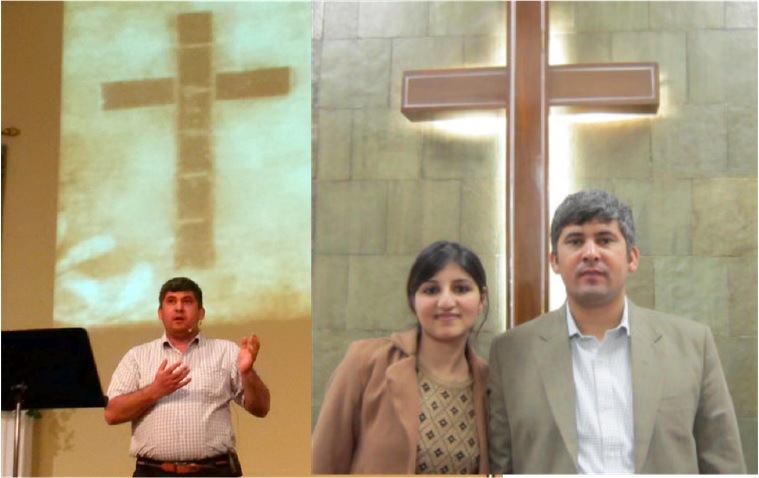 So I stopped following Islam, I believed only in one thing (God you are there, I am sure about that, you love me and you have a solution for my sins, but I don't know that, please show me yourself).
Later I went to the other country to continue my studies, it was my first time to see and touch a computer and get access to the internet, so I started searching and researching about different religions; my first search on the internet was (how to become a Jew?) Because I knew that Jews were the first people who believed in God. I found a website and the given answer to my question was (If you want to become a Jew, the first thing that you should believe is that this man by the name of Jesus was a cheater, he was not the Messiah, he was a cheater). The moment I read that, I closed the website, because that was something unacceptable for me, I had already studied in Quran that Jesus was the spirit of god, he was the word of god, he was a prophet, he was sinless, he was the Messiah and he was coming to start the judgement, so for me believing the lie that Jesus was a cheater and he was not the Messiah, it was not acceptable.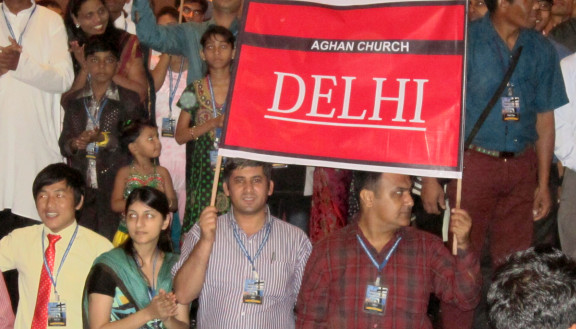 Then I found a Christian website, I sent them an email, and I asked them to tell me what do they believe, the response that I received made sense for me, so I continued to ask them more question for 6 months. But later they asked me to read the New Testament, and If I had any question about the Bible, then I should ask them. They clearly told me that it is enough, if you continue asking questions like this, then you will be asking questions for the rest of your life, but if you read this book it will answer all your questions, if you don't understand something then you can ask us to help you with that.
I read the New Testament by myself in a week, I had no question, I believed it, then I let the Christian website know that I had no question, but they asked me to write down everything that I believed, so I wrote a long email explaining what I believed. I received an email from them saying congratulations you believe exactly what we believe, and they asked me to say a prayer of faith with them, they encouraged me to go to a church, stay in contact with them, read the Bible and witness to others.
I was not welcomed to attend any church and Islamabad because of security reasons, and after I finished my studies I went back to my country, I was a secret believer for 3 years.  After 3-4 years I got married and let my wife know that I was a Christian, my family got to know about my faith, they forced me to renounce my faith or get ready to die, that was the reason that I secretly escaped the country and went to India.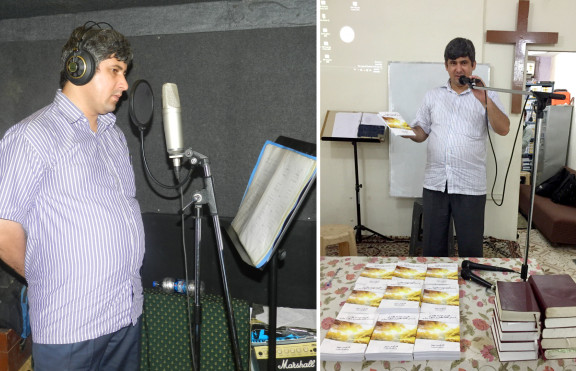 I went to Bible College in India, God used me to start an Afghani Church in New Delhi which is a great Afghan Ministry now. Very soon our church was able to plant 4 more churches in three languages; we used to go out and evangelize everyday as our target was to share the Gospel at least with 200 Afghans every day. The Lord was very gracious to me and our ministry, we had a radio ministry, Bible College, training and tuition centers, Bible Translation Ministry and etc.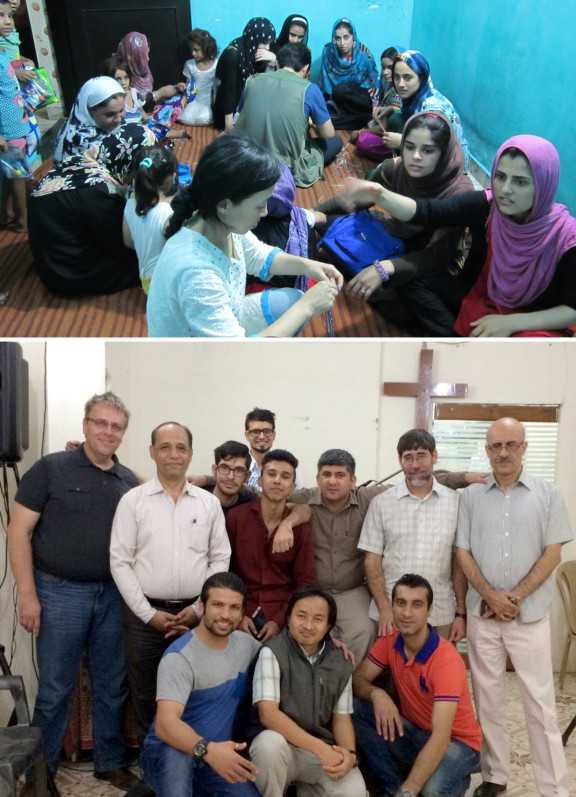 It was because of those activities that I was deadly persecuted by the Muslim community in India and the Afghan Government. But by the grace of God, some of our friends helped us to connect with Portico and come to Canada, where we are warmly welcomed and honored by our new spiritual family (Portico). As I am still alive, I believe that the Lord has a plan for me in Canada, so I request you to join me in prayer, let's ask our Heavenly Father to show me what is His will for my life in Canada. I thank God for showing His real loving and forgiving face (Lord Jesus Christ) to me.